Meet the Doctors
Your Austin Veterinarian Staff

Melissa Vogeler, DVM
Dr. Melissa Vogeler received her Bachelor of Science degree from North Carolina State University (Go Wolfpack!) and her Doctor of Veterinary Medicine degree from Texas A&M University. She purchased Bluebonnet Animal Hospital, formerly South Lamar Animal Hospital, in the Fall of 2012. Her professional interests include dentistry, dermatology, and preventative medicine. Outside of work, she enjoys spending time with her husband and 3 kids!

---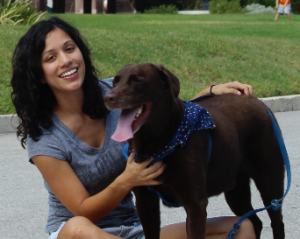 Kabita Deka, DVM
I started working at Bluebonnet once weekly at the end of 2015 and became full time at the beginning of 2017 after having the pleasure of working with such amazing people. I'm the only non Aggie in the building and went to veterinary school in Alabama.  After graduation I decided to move to Austin to start something new. I grew up in a small town in  North Louisiana where there was pretty much nothing to do except eat good southern food. My main interest in veterinary medicine are surgery and internal medicine. On my free time I enjoy running, most outdoor sport activities, traveling, eating, spending time with friends/family, and of course being with my main squeeze the chocolate lab Cosby and my handsome meow meow Romeo:)
---
Leslie Ragland, DVM
Texas A&M School of Veterinary Medicine, class of 1984
Has been serving south Austin as a veterinarian for 18+ years
Special interests – Ophthalmology and feline behavior
---

Cheryl York, DVM
Dr. Cheryl York received her Bachelor of Science degree from Texas Tech University in 2009, then went on to graduate from the Texas A&M College of Veterinary Medicine in 2014. She practiced in Southern California for several years prior to her recent move back to Texas to settle down and establish roots in Austin. She finds great joy in advocating for her patients to allow them to live long, healthy, and comfortable lives. Her professional interests include dermatology, cardiology, ophthalmology, diagnostic imaging, and organized veterinary medicine. Outside of work, she enjoys scuba diving, running, hiking, and her close friends and family. She loves spending quality time with her husband, daughter, and 2 cats – Jasmine and Zazu.